Koldaj
(Janowski Productions, Sweden, 2005)
"Koldaj" is the title of a new independent thriller/horror movie with the story set in the north eastern parts of Siberia. The title refers to the name of an isolated meteorological research station where two scientists are working, alone and cut off from civilization. When the radio transmissions suddenly end, a young female police officer is assigned to investigate what has happened at the station. What she finds is far beyond her wildest nightmares...
"Koldaj" is written, produced, directed, filmed and edited by Jan Sandström at the independent production platform Janowski Productions in Sweden and stars Julia Shokalska, Kristina Frantassieva and Christina Luoma in the lead roles. Among the supporting cast we find Vera Lebedeva, Maria Norman and Jan Sandström. The film is shot in Sweden but the dialogues are in russian in order to create a suitable atmosphere for the movie.
Behind the scenes filming of one of the fights (filmed with mobile phone):

Erik Dalin is the guy with the black cap. Tim Man is the guy getting thrown into the corner.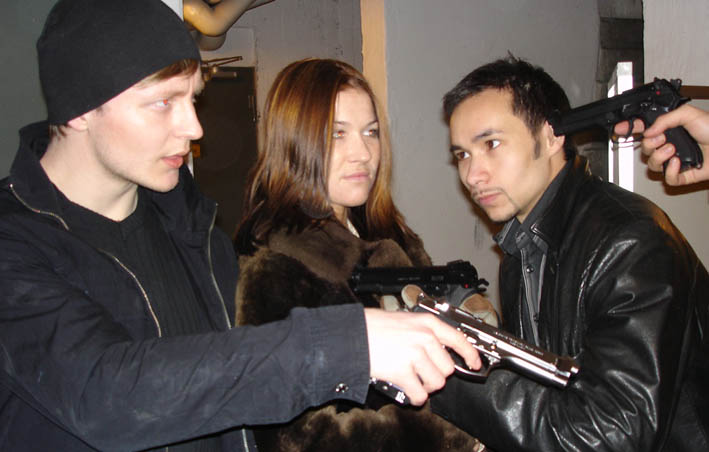 Production type:
Feature film
Production company:
Janowski Productions
Date:
2005
Location:
Sweden
Stunt Crew:

Erik Dalin (Stuntman)
Tim Man (Stuntman)
Richard Castefjord (Stuntman)
Tim Drougge (fight choreographer)